January 1st
The Lonely Hearts Club
Elizabeth Eulberg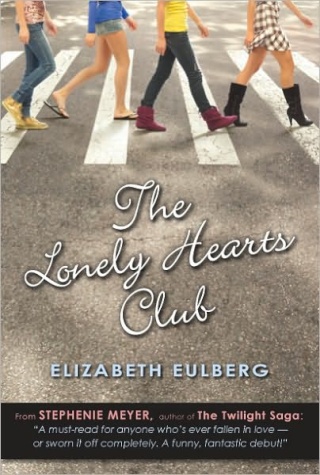 Penny is sick of boys and sick of dating. So she vows: no more. It's a personal choice. . .and, of course, soon everyone wants to know about it. And a few other girls are inspired. A movement is born: The Lonely Hearts Club (named after the band from Sgt. Pepper). Penny is suddenly known for her nondating ways . . . which is too bad, because there's this certain boy she can't help but like. . . .
Scream of the White Bears
David Clement-Davis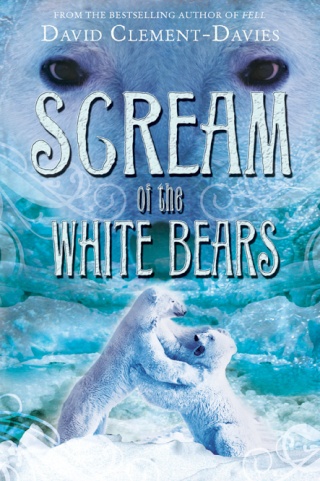 In the ice wilds of the fabled north, the lords of the moving mountains have always been the polar bears. Kings of the wild, the white bears have ruled since the beginning of time, believing that they were hurled to earth from the heavens. There is only one creature they fear - man.
The polar bears are also haunted by a prophecy, that one day the ice will suddenly cry out and die, causing the fish to float and the seals to flee. Then, as a result, one will be born among them - a white cub with one black paw who can hear the very beating of the polar heart. It is he who will lead his kind, and the whole world, to safety.
Dragons of Darkness
Antonia Michaelis
The author-translator team behind the internationally acclaimed Tiger Moon reunites for this lush, exotic tale of fantasy and adventure—and dragons galore.
In this thrilling modern-day fable, two boys from very different backgrounds are thrown together by magic, mayhem, and a common foe. Jumar, an invisible prince, wants to free his native Nepal from invaders. Christopher, a shy German boy, wants to find his kidnapped brother. Together they embark on a journey through the wilderness of Nepal—a journey that proves to be a dangerous rite of passage. Fighting the beautiful but deadly dragons that beset the country, the two boys learn that in order to change the world, they must first change themselves.
January 5th
Getting Revenge on Lauren Wood
Eileen Cook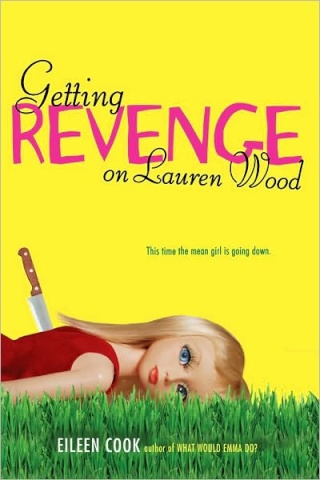 Popularity is the best revenge.
In the final weeks of eighth grade, Lauren Wood made a choice. She betrayed her best friend, Helen, in a manner so publicly humiliating that Helen had to move to a new town just to save face. Ditching Helen was worth it, though, because Lauren started high school as one of the It Girls—and now, at the start of her senior year, she's the cheerleading captain, the quarterback's girlfriend, and the undisputed queen bee. Lauren has everything she's ever wanted, and she has forgotten all about her ex-best friend.
But Helen could never forget Lauren. After three years of obsessing, she's moving back to her old town. She has a new name and a new look, but she hasn't dropped her old grudges. She has a detailed plan to bring down her former BFF by taking away everything that's ever been important to Lauren—starting with her boyfriend.
Watch out, Lauren Wood. Things are about to get bitchy.
Erak's Ransom (Ranger's Apprentice Series #7)
John Flanagan
What does it mean to earn the Silver Oakleaf? So few men have done so. For Will, a mere boy, that symbol of honor has long felt out of reach. Now, in the wake of Araluen's uneasy truce with the raiding Skandians comes word that the Skandian leader has been captured by a dangerous desert tribe. The Rangers are sent to free him. But the desert is like nothing these warriors have seen before. Strangers in a strange land, they are brutalized by sandstorms, beaten by the unrelenting heat, tricked by one tribe that plays by its own rules, and surprisingly befriended by another. Like a desert mirage, nothing is as it seems. Yet one thing is constant: the bravery of the Rangers.
In this red-hot adventure, winner of the Australian Book of the Year Award for Older Children, John Flanagan raises the stakes on the series that has already sold millions of copies worldwide.
Bad Blood
Mari Mancusi
The newest Blood Coven novel-accompanied by edgy repackages of the rest of the series
Sunny McDonald is in the ultimate forbidden relationship. Her boyfriend Magnus is a vampire, and the leader of the Blood Coven. And when the Coven decides that Magnus needs a mate to be his co-ruler, Sunny's humanity puts her out of the running. The Coven's chosen candidate is Jane Johnson, a magna cum laude graduate of Oxford University who just happens to look like a vampiric supermodel.
Sunny is suspicious of a Rhodes Scholar who can't answer the most basic poli-sci questions, but Magnus brushes it off as petty jealousy. Still, when the Blood Coven goes to Las Vegas for a vampire convention, Sunny and her twin sister Rayne secretly tag along. And Sunny's not going home before she learns the truth about Jane. Because not everything stays in Vegas-especially bad blood.
Bleeding Violet
Dia Reeves
Love can be a dangerous thing....
Hanna simply wants to be loved. With a head plagued by hallucinations, a medicine cabinet full of pills, and a closet stuffed with frilly, violet dresses, Hanna's tired of being the outcast, the weird girl, the freak. So she runs away to Portero, Texas in search of a new home.
But Portero is a stranger town than Hanna expects. As she tries to make a place for herself, she discovers dark secrets that would terrify any normal soul. Good thing for Hanna, she's far from normal. As this crazy girl meets an even crazier town, only two things are certain: Anything can happen and no one is safe.
Captivate
Carrie Jones
(Sequel to Need)
Zara and her friends knew they hadn't solved the pixie problem for good. Far from it. The king's needs grow deeper every day he's stuck in captivity, while his control over his people gets weaker. It's made him vulnerable. And now there's a new king in town.
A turf war is imminent, since the new pixie king, Astley, is moving in quickly. Nick nearly killed him in the woods on day one, but Zara came to his rescue. Astley swears that he and Zara are destined to be together, that he's one of the good guys. Nick isn't buying it, though Zara isn't as sure -- despite herself, she wants to trust the new king. But it's a lot more than her relationship with Nick that is at stake. It's her life -- and his.
The Secret Year
Jennifer Hubbard
Take Romeo and Juliet. Add The Outsiders. Mix thoroughly.
Colt and Julia were secretly together for an entire year, and no one—not even Julia's boyfriend— knew. They had nothing in common, with Julia in her country club world on Black Mountain and Colt from down on the flats, but it never mattered. Until Julia dies in a car accident, and Colt learns the price of secrecy. He can't mourn Julia openly, and he's tormented that he might have played a part in her death. When Julia's journal ends up in his hands, Colt relives their year together at the same time that he's desperately trying to forget her. But how do you get over someone who was never yours in the first place?
The Good Girl's Guide to Getting Kidnapped
Yxta Maya Murray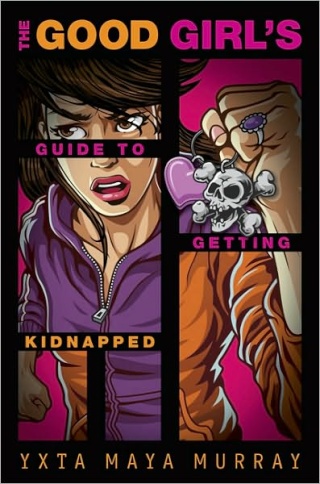 Kiki and Mish are best friends, but what Kiki doesn't know is that Michelle Pena was born a gang princess. "Princess P" grew up destined to inherit leadership of the Snakes: a future filled with crime and fear.
Michelle, on the other hand, is a nationally ranked athlete and academic superstar. This is her new life, and she's finally put her past—and her childhood love for Silver—to rest.
Then Silver helps kidnap both girls, and Michelle has to figure out how to free them both—and reconnect with a future that might now be beyond her reach.
Thirst Volume 2 (Phantom, Evil Thirst, Creatures of Forever)
Christopher Pike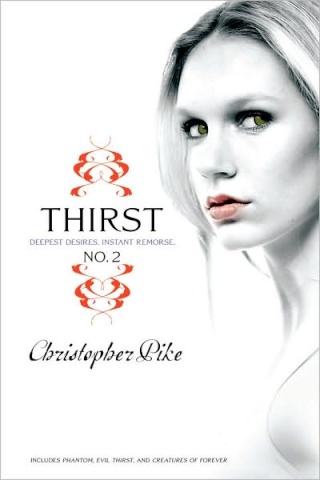 Tears roll over my face. I touch them with my quivering tongue. They are clear and salty, not dark and bloody. Another sign that I am human.
What Alisa has desired for five thousand years has finally come true: She is once again human. But now she is defenseless, vulnerable, and, for the first time in centuries, emotional. As she attempts to reconcile her actions as a vampire with her new connection to humanity, she begins to understand the weight of lifeand-death decisions. Can Alisa resolve her past and build a new identity, or is she doomed to repeat her fatal mistakes?
January 12th
Wish
Alexandra Bullen
For broken-hearted Olivia Larsen, nothing can change the fact that her twin sister, Violet, is gone... until a mysterious, beautiful gown arrives on her doorstep. The dress doesn't just look magical; it is magical. It has the power to grant her one wish, and the only thing Olivia wants is her sister back.
With Violet again by her side, both girls get a second chance at life. And as the sisters soon discover, they have two more dresses-and two more wishes left. But magic can't solve everything, and Olivia is forced to confront her ghosts to learn how to laugh, love, and live again.
In a breathtaking debut from Alexandra Bullen, WISH asks the question: If you could have anything, what would you wish for?
Boys, Girls and Other Hazardous Materials
Rosalind Wiseman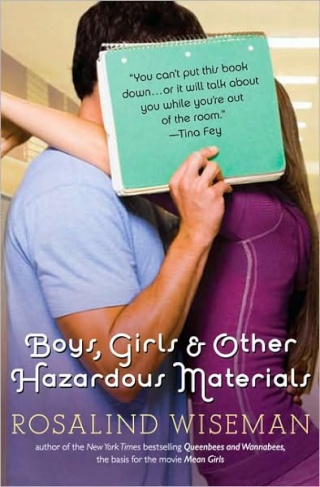 Looking for a new beginning after a terrible mean girl past, Charlie Healey realizes there's no escaping high school drama.
Charlie Healey thinks Harmony Falls is the beginning of a whole new life. Middle school was brutal. But high school is Charlie's big chance to start over and stay out of drama, except that on her first day she runs into Will, her ex-best friend, who had moved away. Now a varsity athlete and hotter than Charlie remembered, Will hangs with the crowd running the school. But Charlie doesn't understand their power until an innocent delivery guy falls victim to a near-deadly hazing prank.
Torn between doing what's right and her secret feelings for Will, Charlie must decide whether to turn in her very best friend or live with the guilt of knowing what he did.
Rosalind Wiseman's first novel for young adults is a fresh, funny, and juicy read about friendship, betrayal, and how far some will go to be accepted.
The Less-Dead
April Lurie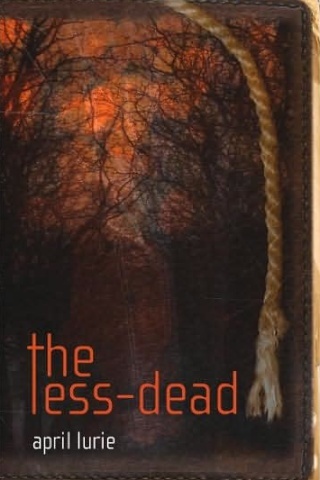 Noah Nordstrom has been dissing the religious beliefs of his father, who hosts a popular Christian radio show and whom Noah accuses of spreading hate. When two local gay teens are murdered, Noah's anti-evangelism intensifies—he's convinced that the killer is a caller on his dad's program.
Then Noah meets Will Reed, a cool guy. But when he learns that Will is gay, Noah gets a little weirded out. Especially since Will seems really into him. Noah gives Will the brush-off. Meanwhile, the killer is still at large . . . and soon Noah finds the next victim. It's Will.
Racked with guilt, Noah decides to investigate. He knows the serial killer is targeting gay teens, but only those who live in foster homes, whose deaths are not that important to society; they are the less-dead. Noah, however, is determined to prove that someone cares. With the help of Will's journal, which he pocketed at the scene of the crime and in which the killer has written clues, Noah closes in on an opponent more dangerous than he can guess.
Woods Runner
Gary Paulsen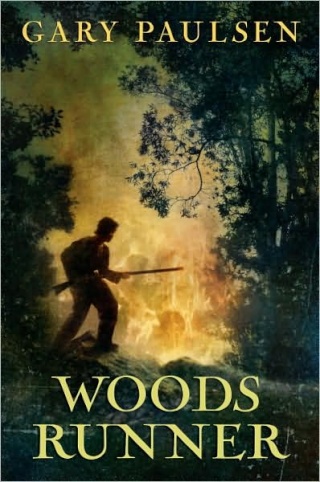 Samuel, 13, spends his days in the forest, hunting for food for his family. He has grown up on the frontier of a British colony, America. Far from any town, or news of the war against the King that American patriots have begun near Boston.
But the war comes to them. British soldiers and Iroquois attack. Samuel's parents are taken away, prisoners. Samuel follows, hiding, moving silently, determined to find a way to rescue them. Each day he confronts the enemy, and the tragedy and horror of this war. But he also discovers allies, men and women working secretly for the patriot cause. And he learns that he must go deep into enemy territory to find his parents: all the way to the British headquarters, New York City.
Dream Life
Lauren Mechling
Claire Voyante's first semester at Henry Hudson High School was eventful, to say the least. As she heads into her second semester, things are calming down a bit. But Claire has a few secrets that are getting harder to keep. Her biggest secret of all? The onyx and ivory cameo necklace her grandmother gave her for her 15th birthday. Ever since she started wearing it, her dreams have been coming to her in black and white and turning out to be oddly prophetic.
Becca's been hanging out with her old prep school friends and never seems to have time for Claire anymore. And soon, Claire discovers why—there's a secret group of society girls with a mysterious identity. And, turns out, a mysterious enemy who's out to get them. The second she sniffs out trouble, Claire jumps on the case. But is it someone close to Claire who's in danger again—or could it be Claire herself whose life is at stake?
They Never Came Back
Caroline B. Cooney
In a busy school cafeteria, a teenage girl is confronted by a classmate who questions her identity. He explains to the students who have crowded around that the girl bears an uncanny resemblance to his cousin, who was taken away by social services five years ago. Her parents abandoned her, fleeing the country after being accused of embezzling millions of dollars. The students are intrigued, but the girl shrugs off the attention as a case of mistaken identity.
As the days pass, however, the boy refuses to relent and even brings his parents in to back him up. But they are not the only adults involved. An FBI agent who has been working the case these past five years believes that whoever this girl is, she can serve as bait to help the FBI capture the fugitives. In this powerful novel that explores the possibility of mistaken identity, the evils of money and greed, and the heartfelt obligations of family and loyalty, Caroline B. Cooney has once again crafted a page-turner that will resonate with readers.
All Unquiet Things
Anna Jarzab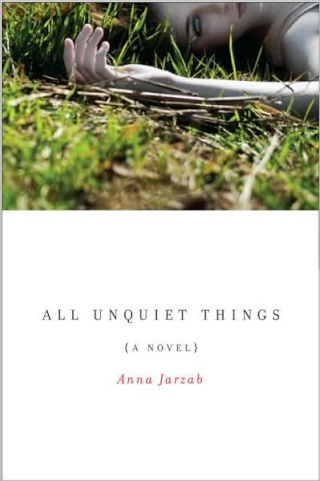 Carly: She was sweet. Smart. Self-destructive. She knew the secrets of Brighton Day School's most privileged students. Secrets that got her killed.
Neily: Dumped by Carly for a notorious bad boy, Neily didn't answer the phone call she made before she died. If he had, maybe he could have helped her. Now he can't get the image of her lifeless body out of his mind.
Audrey: She's the reason Carly got tangled up with Brighton's fast crowd in the first place, and now she regrets it—especially since she's convinced the police have put the wrong person in jail. Audrey thinks the murderer is someone at Brighton, and she wants Neily to help her find out who it is.
As reluctant allies Neily and Audrey dig into their shared past with Carly, her involvement with Brighton's dark goings-on comes to light. But figuring out how Carly and her killer fit into the twisted drama will force Audrey and Neily to face hard truths about themselves and the girl they couldn't save.
Very LeFreak
Rachel Cohn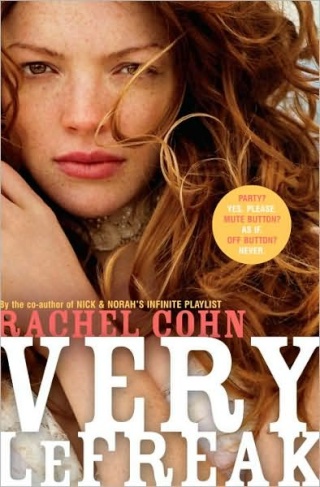 Very LeFreak has a problem: she's a crazed technology addict. Very can't get enough of her iPhone, laptop, IMs, text messages, whatever. If there's any chance the incoming message, call, text, or photo might be from her supersecret online crush, she's going to answer, no matter what. Nothing is too important: sleep, friends in mid-conversation, class, a meeting with the dean about academic probation. Soon enough, though, this obsession costs Very everything and everyone. Can she learn to block out the noise so she can finally hear her heart?
Rachel Cohn makes her Knopf solo debut with this funny, touching, and surely recognizable story about a girl and the technology habit that threatens everything.
January 19th
Heartless (Pretty Little Liars Series #7)
Sara Shepard
In picturesque Rosewood, Pennsylvania, neighbors gossip over picket fences, and gleaming SUVs sit in every crushed-granite driveway. But recently, friendly smiles have been replaced with suspicious glares and accusatory whispers - and it's all because Hanna, Aria, Emily, and Spencer just can't keep their mouths shut. . . .
First they claimed they found a dead body in the woods behind Spencer's house, only to have it vanish without a trace. Then when the same woods went up in flames, they swore they saw someone who's supposed to be dead rise from the ashes. And even after all that, the pretty little liars are still playing with fire.
Hanna's trading in her Dior trench for a straitjacket. Aria's trying to contact the dead. Emily's dumped her boyfriend and is skipping town . . . again. And Spencer thinks someone in her family has gotten away with murder.
The friends insist they're telling the truth about what they saw, but all of Rosewood thinks they're simply out for attention - and nobody likes a girl who cries wolf. So when the big bad killer comes after the girls, will anyone believe them . . . or will they be the next to disappear?
Player's Ruse (Knight and Rogue Series #3)
Hilari Bell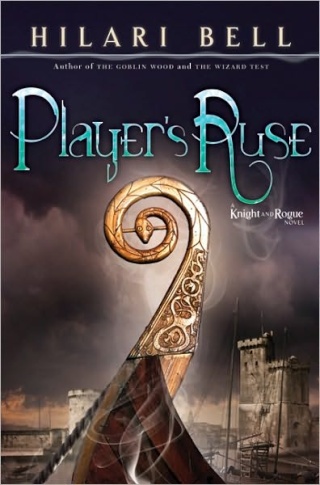 Friends Are More Trouble Than Foes
Sir Michael Sevenson and his squire, Fisk, were just beginning to enjoy the quiet life. They really should have known better. When Lady Rosamund runs away from home to marry a traveling player, former knight errant Michael makes a noble promise to help the object of his unrequited love. The quest takes our would-be heroes to the coastal town of Huckerston, where savage sea pirates called wreckers terrorize the coast. With the help of a reluctant Fisk, Michael plans on catching the wreckers and winning back his lady; but when mysterious murders and dangerous accidents threaten the town and its players, love might be the least of his problems. . . .
Part buddy novel, part medieval whodunit, the latest installment of Hilari Bell's Knight and Rogue Novels continues the boys' saga with another classic tale of mishaps, wit, and adventure.
The Mark
Jen Nadol
Cassandra Renfield has always seen the mark—a glow around certain people reminiscent of candlelight. But the one time she mentioned it, it was dismissed as a trick of the light. Until the day she watches a man awash in the mark die. After searching her memories, Cassie realizes she can see a person's imminent death. Not how or where, only when: today.
Armed with a vague understanding of the light, Cassie begins to explore her "gift," seeking those marked for death and probing the line between decision and destiny. Though she's careful to hide her secret—even from her new philosophy-obsessed boyfriend—with each impending death comes the temptation to test fate. But so many questions remain. How does the mark work? Why is she the only one who sees it? And finally, the most important of all: If you know today is someone's last, should you tell them?
January 21st
Undead Much
Stacey Jay
Megan Berry—Zombie Settler extraordinaire—just wants Pom Squad to trounce Cheer Team in this freakishly funny follow-up to You Are So Undead to Me. But someone's turning coma victims into settler-resistant über-zombies—and everyone thinks it's Megan's fault! Well, except for super-creepy male cheerleader Aaron. (Ew!)
Meg's also being stalked by a hot—albeit undead— seer named Cliff. Can Cliff's premonitions help Megan stop a zombies-on-ice deathscapade and discover who's really behind the coma-killer crusade before an entire army of undead rise up? And when Megan's boyfriend Ethan grows jealous of Cliff, will it end their intra-settler romance?
Stacey Jay's snarky teen-speak is "dead"-on and hysterical! Ally Carter better get used to the smell of grave dirt . . .
January 26th
Incarceron
Catherine Fisher
(Hardback - Paperback out 2007)
A thrilling, high-concept fantasy for fans of Garth Nix and Nancy Farmer.
Incarceron is a prison so vast that it contains not only cells, but also metal forests, dilapidated cities, and vast wilderness. Finn, a seventeen-year-old prisoner, has no memory of his childhood and is sure that he came from Outside Incarceron. Very few prisoners believe that there is an Outside, however, which makes escape seems impossible.
And then Finn finds a crystal key that allows him to communicate with a girl named Claudia. She claims to live Outside- she is the daughter of the Warden of Incarceron, and doomed to an arranged marriage. Finn is determined to escape the prison, and Claudia believes she can help him. But they don't realize that there is more to Incarceron than meets the eye. Escape will take their greatest courage and cost more than they know.
The Enchanted Quest (Faerie Path Series #5)
Frewin Jones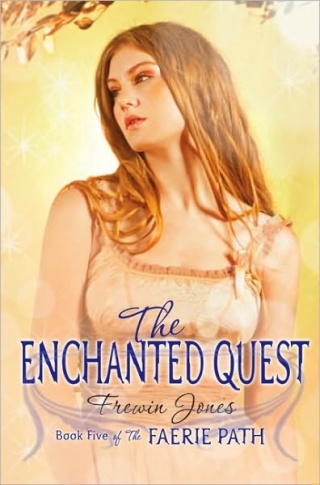 Far from the Realm of Faerie, a quest to save immortality . . .
A deadly plague is sweeping through Faerie, and no one is immune to its bite. Now, with the guidance of the Dream Weaver, Tania, Rathina, and a mortal ally, Connor, must head off to find the Divine Harper—the only one who can help Tania renew the Faerie Covenant of Immortality. Their quest will soon take them outside the borders of Faerie, to hostile and unwelcoming lands beyond.
On their travels, Tania and her companions encounter danger at every turn as they battle pirates, contend with mysterious and mystical beings, and try to outwit those under the sinister grip of the Dark Arts. But when Tania's beloved Edric appears, it looks as if they have help at last. Or do they? As tensions and dangers rise, Tania is forced to question everything and everyone around her in order to decide if she is prepared to make the ultimate sacrifice to save her loved ones.
I Kissed a Zombie, and I Liked It
Adam Selzer
Algonquin "Ali" Rhodes, the high school newspaper's music critic, meets an intriguing singer, Doug, while reviewing a gig. He's a weird-looking guy—goth, but he seems sincere about it, like maybe he was into it back before it was cool. She introduces herself after the set, asking if he lives in Cornersville, and he replies, in his slow, quiet murmur, "Well, I don't really live there, exactly. . . ."
When Ali and Doug start dating, Ali is falling so hard she doesn't notice a few odd signs: he never changes clothes, his head is a funny shape, and he says practically nothing out loud. Finally Marie, the school paper's fashion editor, points out the obvious: Doug isn't just a really sincere goth. He's a zombie. Horrified that her feelings could have allowed her to overlook such a flaw, Ali breaks up with Doug, but learns that zombies are awfully hard to get rid of—at the same time she learns that vampires, a group as tightly-knit as the mafia, don't think much of music critics who make fun of vampires in reviews. . . .