April 1st
Guardian of the Dead
Karen Healy
This is an intriguing YA urban fantasy in the tradition of Holly Black and Wicked Lovely. Set in New Zealand, Ellie's main concerns at her boarding school are hanging out with her best friend Kevin, her crush on the mysterious Mark, and her paper deadline. That is, until a mysterious older woman seems to set her sights on Kevin, who is Maori, and has more than just romantic plans for him. In an effort to save him, Ellie is thrown into the world of Maori lore, and eventually finds herself in an all-out war with mist dwelling Maori fairy people called the patupaiarehe who need human lives to gain immortality.
This World We Live In
Susan Beth Pfeffer
Life As We Knew It #3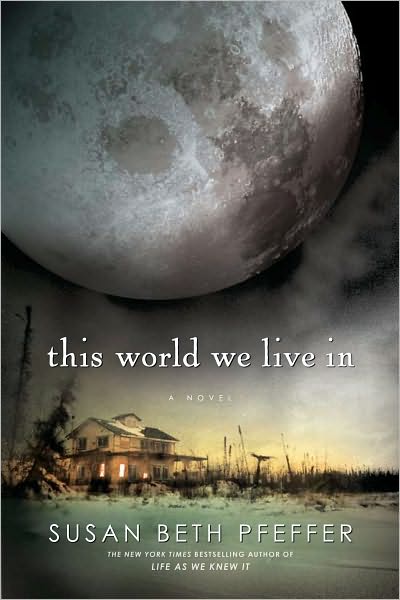 It's been a year since a meteor collided with the moon, catastrophically altering the earth's climate. For Miranda Evans life as she knew it no longer exists. Her friends and neighbors are dead, the landscape is frozen, and food is increasingly scarce.
The struggle to survive intensifies when Miranda's father and stepmother arrive with a baby and three strangers in tow. One of the newcomers is Alex Morales, and as Miranda's complicated feelings for him turn to love, his plans for his future thwart their relationship. Then a devastating tornado hits the town of Howell, and Miranda makes a decision that will change their lives forever.
[center]
April 6th
The Exile of Gigi Lane
Adrienne Maria Vrettos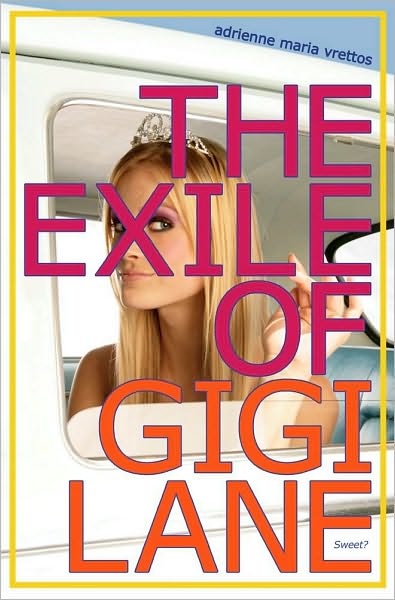 Gigi Lane is just hours from ruling her all-girls school as the Head Hottie, the leader of its most exclusive clique, the Hot Spot. At the big dance before she's finally given all the Hot Spot's secrets, she's outed as someone who rules by cruelty, something frowned upon by the Hot Spot. To avoid a life of total humiliation, Gigi strikes a deal: She'll get a severance package from the Hot Spot if she can establish a place at the head of one of the other school cliques. She fails miserably at clearing the cliques, but navigating her way through the social network gives her a new perspective on school spirit. The story of the once-popular outcast gets a dark, sarcastic twist here. Gigi is a resourceful anti-heroine, one who refuses to stay down just because she's lost her social standing. The peripheral characters are silly caricatures of high-school archetypes, serving mostly to build Gigi's world. That quibble aside, the bleak humor and plot twists bring a new perspective to mean-girl stereotypes.
Mercury
Hope Larson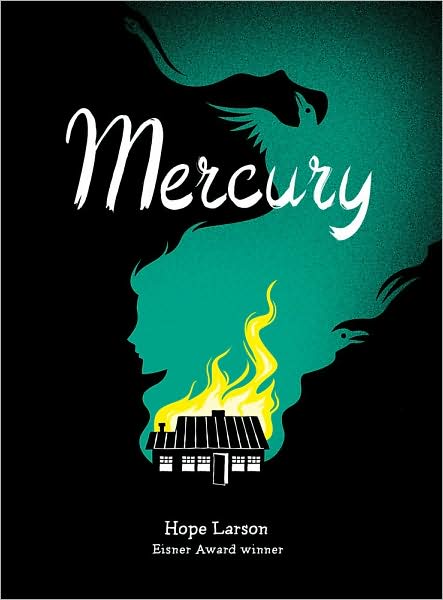 In 1859 French Hill, Nova Scotia, Josey Fraser has just met handsome Asa Curry — a man with a mysterious and traveled past. While quickly winning young Josey's heart, Asa reveals a secret ability to locate gold on the Frasers' farm. But there is darkness in the woods...and in Asa.
In the same town one hundred fifty years later, Tara Fraser is dealing with the aftermath of her house burning down; a house that has been in her family — and Josey's — for generations, when Tara discovers a pendant that turns out to be much more than a simple heirloom. As Josey's story plunges into tragedy, Tara's emerges with the promise of gold.
For Keeps
Natasha Friend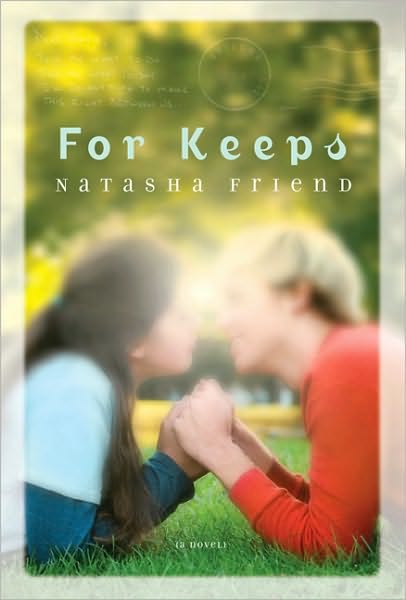 Josie's never met her dad, and that's fine with her. To Josie, Paul Tucci is just a guy who got her mom pregnant and then moved away. It all happened sixteen years ago, when Josie's mom was still a teenager herself. But now Paul Tucci is back in town, and Josie has to deal with not one but two men in her life—her father and her first boyfriend, who Josie fears will hurt her just like Paul hurt her mother.
Will Grayson, Will Grayson
John Green
One cold night, in a most unlikely corner of Chicago, two teens—both named Will Grayson—are about to cross paths. As their worlds collide and intertwine, the Will Graysons find their lives going in new and unexpected directions, building toward romantic turns-of-heart and the epic production of history's most fabulous high school musical.
[center]
April 13th
The Cinderella Society
Kay Cassidy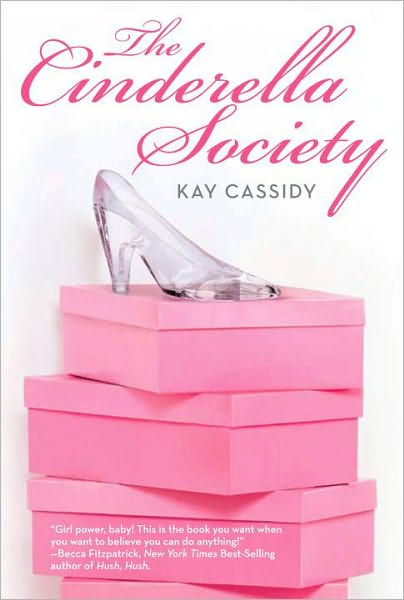 Sixteen-year-old Jess Parker survives by staying invisible. After nine schools in ten years, she's come to terms with life as a perpetual new girl, neither popular nor outcast. At Mt. Sterling High, Jess gets the chance of a lifetime: an invitation to join The Cinderella Society, a secret club of the most popular girls in school, where makeovers are the first order of official business. But there's more to being a Cindy than just reinventing yourself from the outside, a concept lost on Jess as she dives tiara-first into creating a hot new look.
With a date with her popular crush and a chance to finally fit in, Jess's life seems to be a perfect fairy tale. That is until the Wickeds—led by Jess's archenemy—begin targeting innocent girls in their war against the Cindys, and Jess discovers her new sisterhood is about much more than who rules Mt. Sterling High School. It's a centuries-old battle of good vs. evil, and the Cindys need Jess on special assignment. But when the mission threatens to destroy her new dream life, Jess is forced to choose between this dream realized and honoring the Sisterhood. What's a girl to do when the glass slipper fits, but she doesn't want to wear it anymore?
[center]
April 14th
The Tale of One Bad Rat
Bryan Talbot
Helen Potter lived a happy life until she got lost in a nightmare of sexual abuse. Now she's on a journey that takes her through urban and rural England along the same path that another Potter, Beatrix Potter, once took. Across the decades, two lives touch, and Helen discovers that the strength of two is far greater than one. She becomes the armored knight before her own personal demons in this story of heroism and courage.
[center]
April 27th
And Both Were Young
Medeleine L'Engle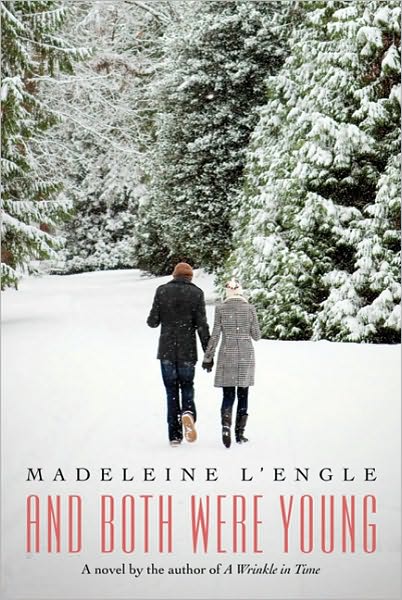 Flip feels miserable when she first arrives at boarding school in Switzerland. Then she finds a true friend in Paul. But as the two become more and more close, Flip learns that Paul has a mystery in his past—and to help him discover the truth, she must put herself into serious danger.
Burned
PC and Kristin Cast
House of Night #7
The highly anticipated seventh book in the
New York Times
and
USA Today
bestselling House of Night series.
The Carrie Diaries
Candace Bushnell
Before Carrie Bradshaw hit the big time in the City, she was a regular girl growing up in the suburbs of Connecticut. How did she turn into one of the most-read social observers of our generation?
The Carrie Diaries
opens up in Carrie's senior year of high school. She and her best friends -- Walt, Lali, Maggie, and the Mouse -- are inseparable, amid the sea of Jens, Jocks and Jets. And then Sebastian Kydd comes into the picture. Sebastian is a bad boy-older, intriguing, and unpredictable. Carrie falls into the relationship that she was always supposed to have in high school-until a friend's betrayal makes her question everything. With her high school days coming to a close, Carrie will realize it's finally time to go after everything she ever wanted.
Rabid fans of
Sex and the City
will love seeing Carrie Bradshaw evolve from a regular girl into a sharp, insightful writer. They'll learn about her family background -- how she found her writing voice, and the indelible impression her early friendships and relationships left on her. We'll see what brings Carrie to her beloved New York City, where the next Carrie Diaries book will take place.
The Karma Club
Jessica Brody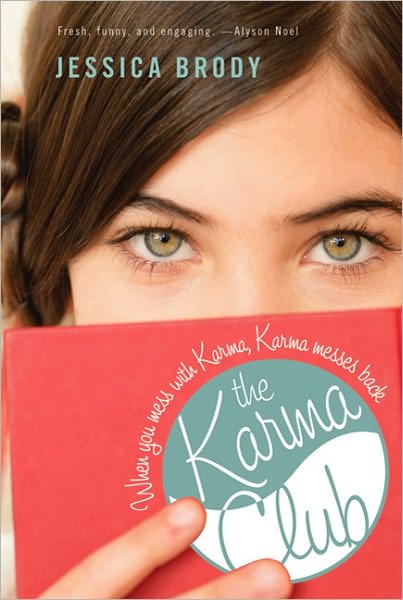 Madison Kasparkova always thought she understood how Karma works. Do good things and you'll be rewarded, do something bad and Karma will make sure you get what you deserve. But when Maddy's boyfriend cheats on her, nothing bad comes his way. That's why Maddy starts the Karma Club, to clean up the messes that the universe has left behind. Sometimes, though, it isn't wise to meddle with the universe. It turns out Karma often has plans of its own.
It's Not Summer Without You
Jenny Han
Isabel (Belly) struggles to regain her equilibrium after the death of her mother's best friend Susannah. It is becoming clear that nothing will ever be the same. The net of loss and grief thrown over Belly, her mother and Susannah's boys holds them all together even as its folds separate them. The romantic relationship between Conrad, Susannah's elder boy, and Belly, his longtime admirer, fails under the weight of sorrow, while at the same time Conrad's brother Jeremiah tries to conceal his feelings for Belly. When Belly returns with Jeremiah to the beach house where the families spent every summer, she is caught up in an awkward conflict over the fate of this special place. Though the story takes place in just under a week, Han artfully weaves together Belly's and Jeremiah's back stories, recent and long past, to create a solid fabric of relationship and longing. Flashes of humor, realistic (and often salty) dialogue and growing-up moments both painful and authentic create a convincing and poignant read.