Elena is a high school golden girl who's used to getting what she wants.
When she meets handsome, haunted Stefan, he struggles to resist her for
fear that his dark secret is too much for her to handle. He's torn by
guilt over his past, and mindful of the threat that his vengeful
brother, Damon, poses to anyone Stefan gets close to. Soon Elena finds
herself torn between two brothers, and in terrible danger.
Elena quickly realizes that the only thing more dangerous that being in
love with a vampire is being desired by two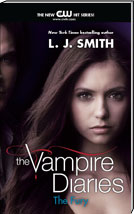 As Elena comes to grips with the consequences of her devotion to Stefan,
a vampire hunter descends on the town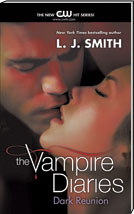 Elena tries to warn her friends that they're in danger, but she's
powerless to save them from the tragedy in store for Fell's Church
Now much more than human, Elena returns with powers and gifts that were
bestowed on her in the afterlife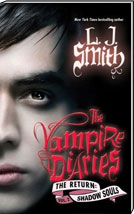 Demonic spirits are wreaking havoc in Fell's Church